Update on mail flow insights
Mark as New

Mark as Read

Bookmark

Subscribe
Published
Jun 22 2018 09:58 AM
8,488 Views
Last month, we announced the release of mail flow insights in the Office 365 Security & Compliance Center in this blog post. We're making changes to the mail flow insights dashboard to make it more intuitive. These changes are currently in deployment, and will be available in the week of June 25, 2018. We've changed some widgets in the mail flow dashboard, as shown in the following screenshot:
We've combined the TLS report for inbound and outbound email traffic and the connector report into one widget. Clicking View details will give you all the TLS status for your organization, and the connector report link will lead you to the detailed connector report. We will retire the TLS report in the near future since it's no longer needed.
We've changed the "Forwarding overview report" widget to "Auto-forward messages" to give you a quick summary of the auto-forwarding status for your organization: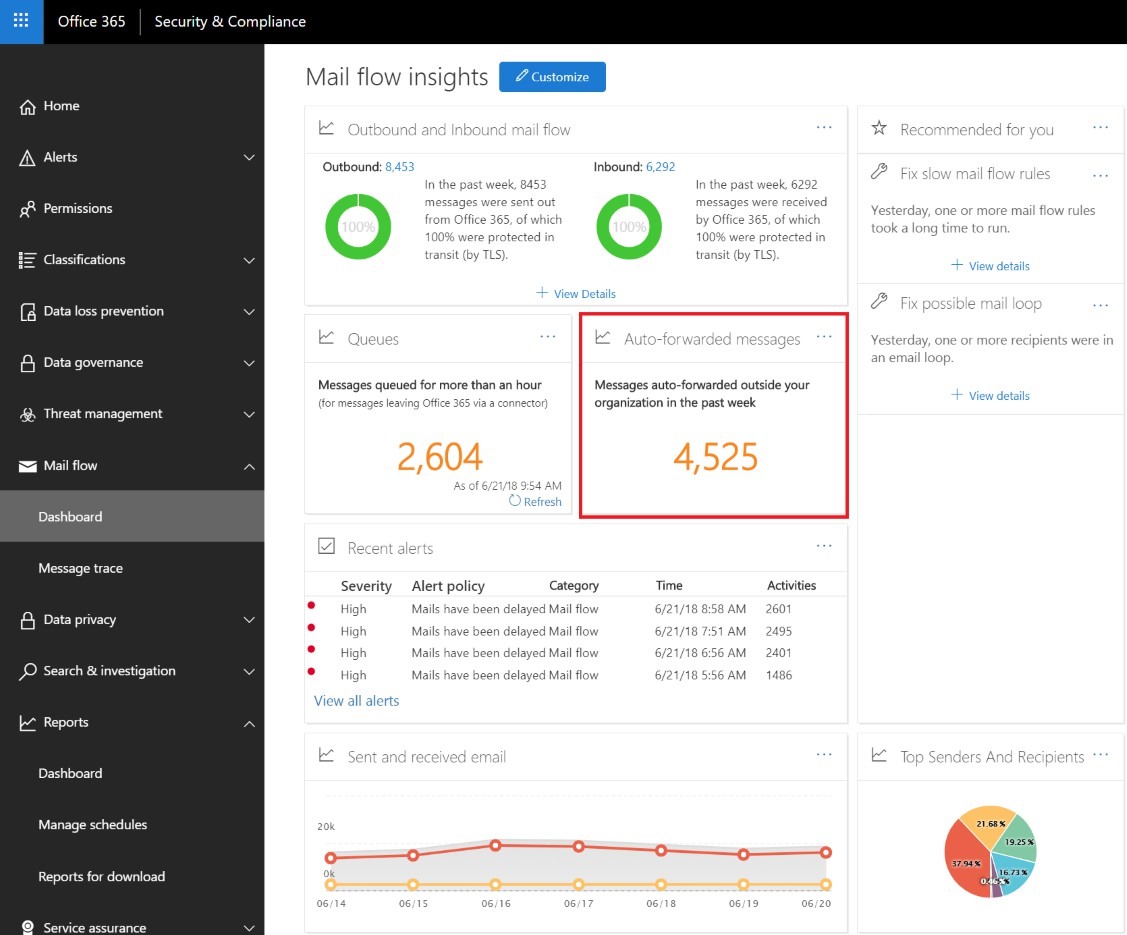 Click the message number in the "Auto-forwarded messages" widget and the flyout will show the auto-forwarded message status. You can see the details by clicking "Forwarding Report" link, as shown below: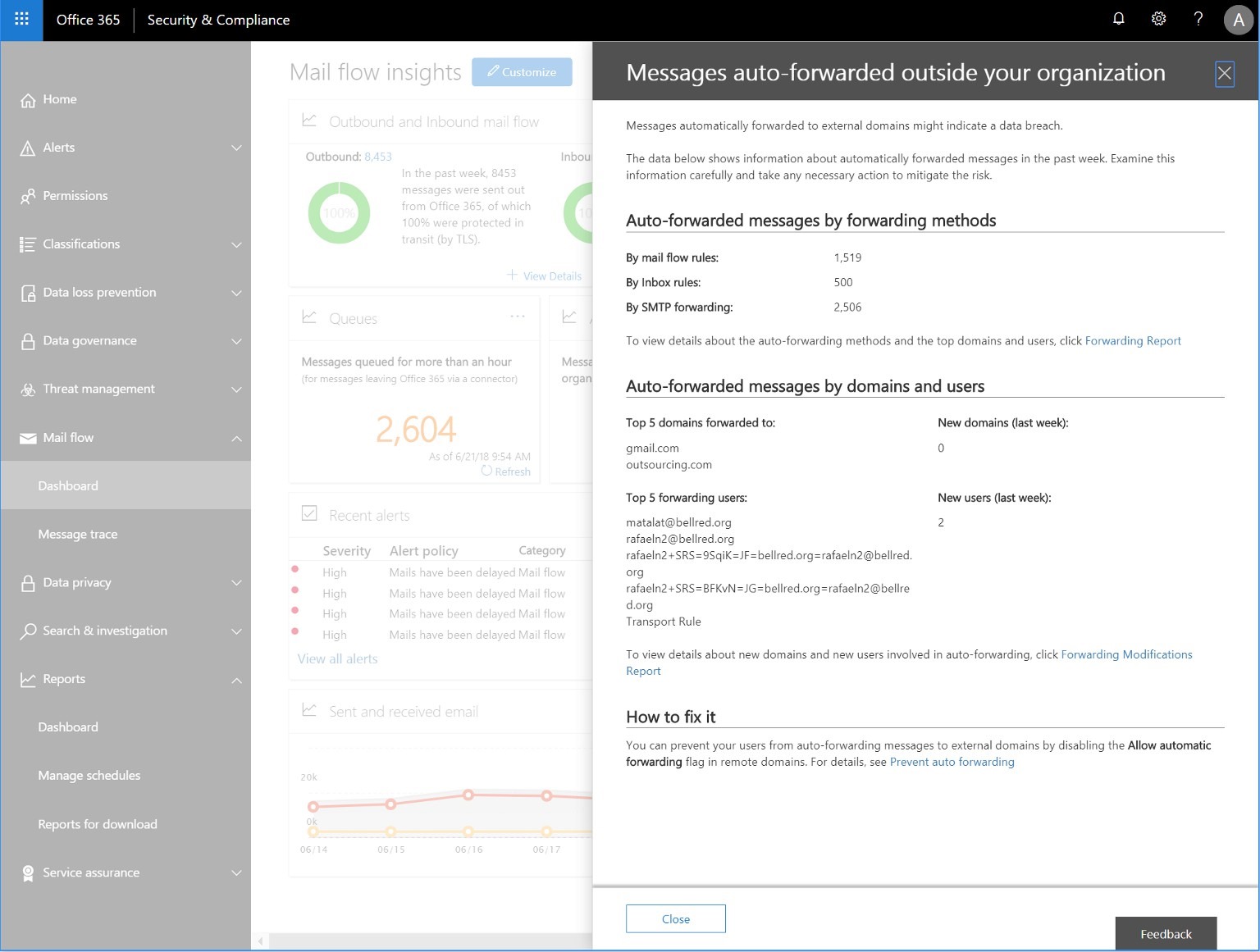 We encourage you to take advantage of mail flow insights in the Office 365 Security & Compliance Center. We will continue to improve the current insights as well as add new insights, and we're looking forward for your valuable feedback. Carolyn Liu
2 Comments
You must be a registered user to add a comment. If you've already registered, sign in. Otherwise, register and sign in.